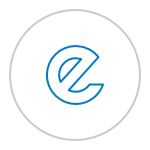 EURODOC is the European Council of Doctoral Candidates and Junior Researchers.
Every year EURODOC convenes to an international conference for young researchers. The aim of the EURODOC conference is to provide the framework for young European researchers to meet with European political and economic leaders and to engage in fruitful discussions on the construction of the European Research and Higher Education Areas.
The nearest EURODOC Annual Conference and Annual General Meeting will take place in Krakow in Poland from March 20th till 25th 2012 – one of the biggest academic and scientific center in Poland. The EURODOC event is organized by the National Representation of PhD Candidates in Poland (KRD-Krajowa Reprezentacja Doktorantów), AGH University of Science and Technology and Jagiellonian University.
The main theme of the upcoming conference is "Funding – how to acquire scientific grants"